Meet Dr. Kevin Hearon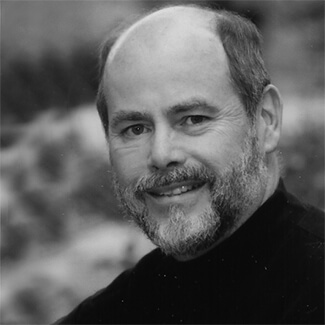 Since 1977, Dr. Hearon has delivered high-quality chiropractic care to patients wishing to eliminate their pain and optimize their wellness potential. At Boise Sports Chiropractic Clinic we welcome people from all walks of life, with a particular focus on sports chiropractic and extremity problems. We emphasize a customized approach to care; our goal is to get you back in the game of life quickly.
A Profession That Gives Back
Dr. Hearon earned his Doctor of Chiropractic degree from Palmer College of Chiropractic in Davenport, Iowa. As a student at this prestigious institution, he was also involved in athletics, including Palmer's nationally famous rugby team. He was also on the arm-wrestling squad. Observing the many shoulder, wrist, elbow and knee injuries his fellow teammates had to endure, he was frustrated with his inability to help them. At the time, the college did not teach the mechanics of extremity adjusting.
His desire to help others was so strong that Dr. Hearon willingly became the "odd duck" of his class. He began to take off-campus extremity classes and quickly learned how chiropractic extremity adjusting added value to sports performance and overall spinal balance.
A Pioneer in His Field
Through his tireless personal development of adjustment protocols, Dr. Hearon is today considered a pioneer in the field of extremity adjusting. Here are just a few of his many accomplishments:
Membership in 16 postgraduate faculties around the world.
Author of many extremity adjusting textbooks. These study guides are used by the majority of expert sports chiropractors today to help them perfect their craft.
Coordinator of 15 extremity adjustment instructors internationally.
Informally known by his peers as "the doctor's doctor."
Lecturer to 50% of chiropractors in the world over a 37-year period. Thirty-seven of those years took him to numerous international destinations to teach his colleagues the intricacies of extremity adjusting.
President of the Council on Extremity Adjusting. Dr. Hearon has also developed a 105-hour training course for chiropractors to become certified in extremity adjusting through this foundation. Graduates of the course are given the designation of Certified Chiropractic Extremity Practitioner (CCEP).
He is also a member of the Idaho Association of Chiropractic Physicians (IACP) and has CCSP certification.
FOOT CARE SERVICES »
Family Life
To stay grounded, Dr. Hearon loves to spend time with his wife in outdoor pursuits. The two also bicycle together up to 20 miles each evening, and enjoy hiking and camping in the mountains.
Even though we treat many difficult cases from other doctors, we also enjoy the typical everyday problems that routinely occur. We handle all issues with ease and efficiency. Contact our office today and see what a modern doctor can do to speed your recovery!

Chiropractor Boise | (208) 377-9930