Boise Chiropractor FAQ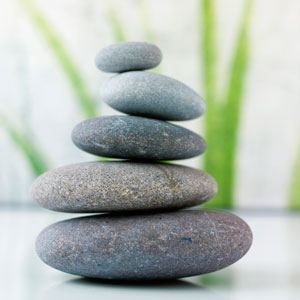 Our Boise Chiropractic team has provided answers below to several of the common questions they receive about chiropractic care. If you have additional questions, please give Boise Sports Chiropractic Clinic a call at (208) 377-9930. We look forward to hearing from you!
Do you take insurance?
We are a cash practice office, payment is due at the time of service. Depending on your insurance, we will bill as a courtesy. We do not bill Medicaid, Medicare or Tricare. This means that we ask for payment following each day of service (cash, check, debit, Visa, Mastercard or Discover).  We ask them to remit payment directly to you (the patient).  The best way to find out what your insurance will cover is to contact insurance company directly and ask.  Should your insurance mistakenly send a check to our office instead of the patient directly, we will credit your account or write you a check for the amount we received.
Do I have to keep coming forever once I start?

Absolutely not! We do not sign patients up for any kind of long term commitments or treatment plans. We are strictly pay-as-you-go and quit whenever you want for any reason. Our goal is to fix the problem! In our view, if you need to see us 3 times/week for life to maintain your health, then we are not doing our job. We typically recommend 6 visits over three weeks for a patient with back pain. Some people require more work, some require less. We try to address the body as a whole, and fix the problem, so that you don't need to see us as often. Patients who wish participate in wellness care to help prevent future recurrences of issues, and improve their overall health, are encouraged to discuss a proper adjustment frequency with their chiropractor.
Why do I need X-rays?
We require x-rays for all areas of the spine we treat in adults over 18. X-rays allow the chiropractor to visualize the structures of your spine and some of the soft tissues. They help prevent adjusting areas of the spine that may have anomalies that should not be adjusted. The x-rays will also help visualize how your lifestyle is impacting your spine. The x-rays improve the quality of care, and safety of the patient. We do accept imaging from other clinics. Typically x-rays should be less than 5 years old, depending on the history of the patient, and will be retaken if there was a major trauma since the last images were taken (such as car crash or major fall). Children will only be x-rayed if a fracture or other injury is suspected from trauma. We do NOT x-ray pregnant women.
How much will treatment cost?
Cost of treatment varies with the type of care given. This will be discussed when you initially consult with our doctors and choose the route of treatment. Our goal is to help stabilize the body so that patients hold their adjustments for longer periods of time. Ideally patients will remain pain free so that they can lead an active and healthy lifestyle.
We'd love to meet you and answer your questions. Give Boise Sports Chiropractic Clinic a call today!
CONACT US »


Boise Sports Chiropractic Clinic FAQ's | (208) 377-9930